Proudly Serving Orange County & Surrounding Areas since 2004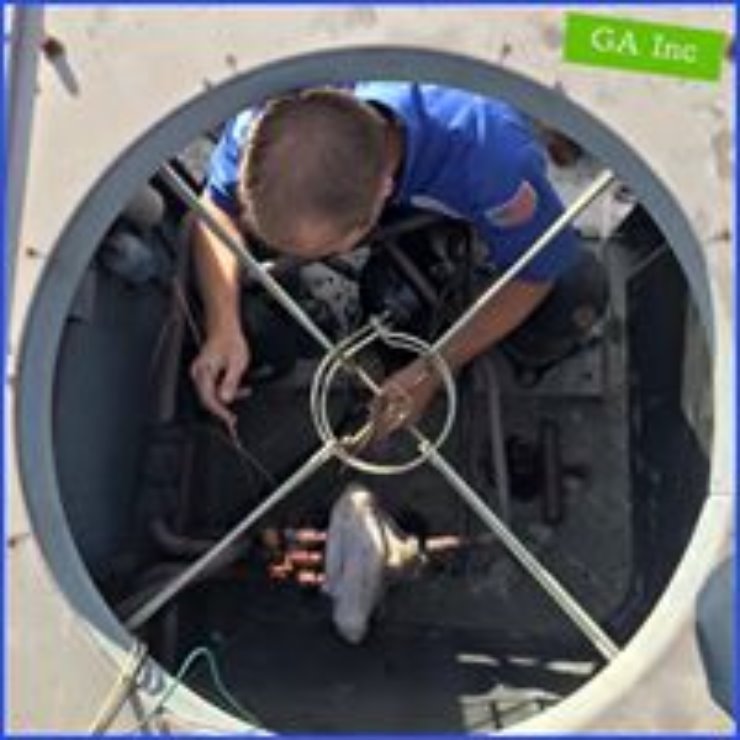 Hello,
My name is Clase Simmons and I have been a licensed, bonded, and insured independent contractor for years now. I am the third generation in my family to be working in HVAC in Orange County and will provide you with a high quality of work and products guaranteed to meet all of your Heating and Air Conditioning needs. I will service and install all makes and models, both commercial and residential. I am a father of three terrific children and have a loving wife of over fifteen years. I truly appreciate your giving us the opportunity to serve you.
Thanks,
Clase Simmons, Guaranteed Air, Inc. Lic.# 997377

Complete HVAC Install, Maintenance & Service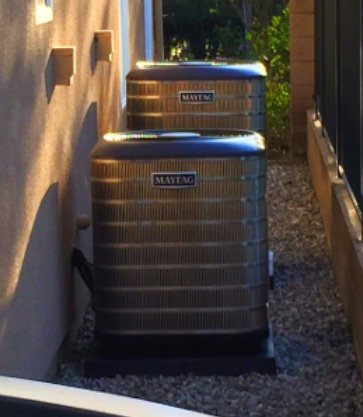 We Install, Maintain, & Service all Makes & Models both Commercial & Residential
Home and Office Air Purification options to destroy indoor pollutants and make the air you breathe safer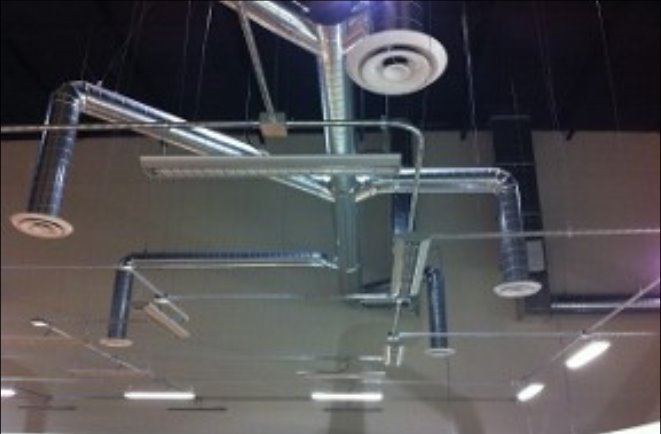 Commercial and Residential Total Ductwork replacement Packages,
Asbestos Removal & New Installs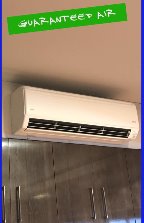 We Install & Service Minisplit Systems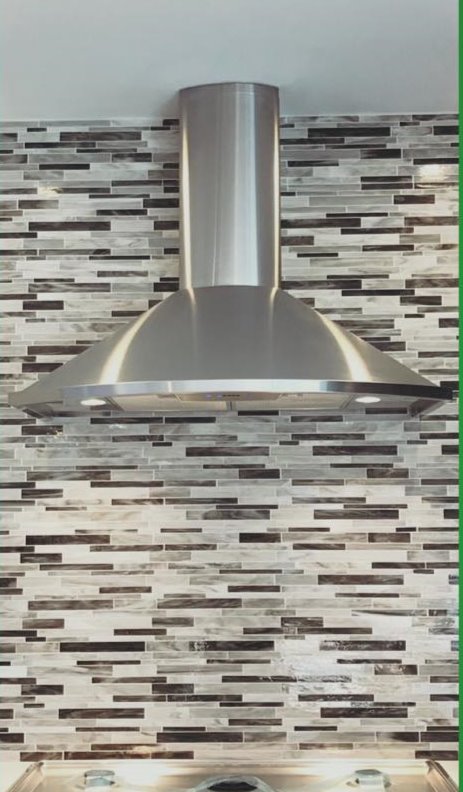 We Install Hood Vents and attach Dryers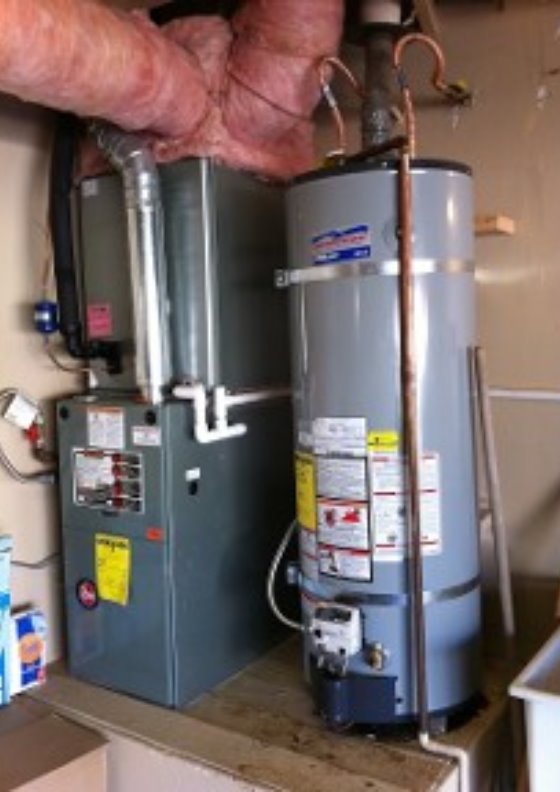 We S

ervice & Install all Makes & Models both Commercial & Residential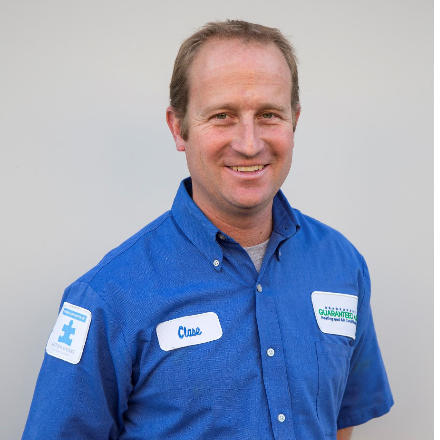 Clase
Clase is the foundation of our company he handles every aspect of the business including installs, maintenances, sales, & service.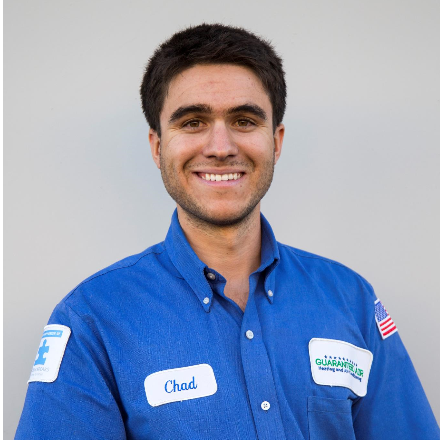 Chad
Chad is our Service Technician he's been with us for over two years. Our customer's are always happy to see his smiling face walk in.
Meg
Meg works in the office and handles all of our accounting needs. Feel free to contact her for any billing and payment questions.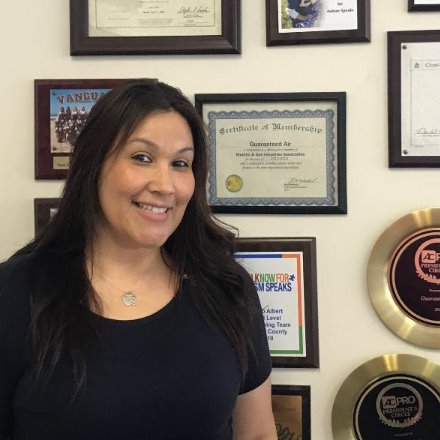 Wendy
Wendy works in the office answering phones and scheduling appointments for our customers. Feel free to call Wendy anytime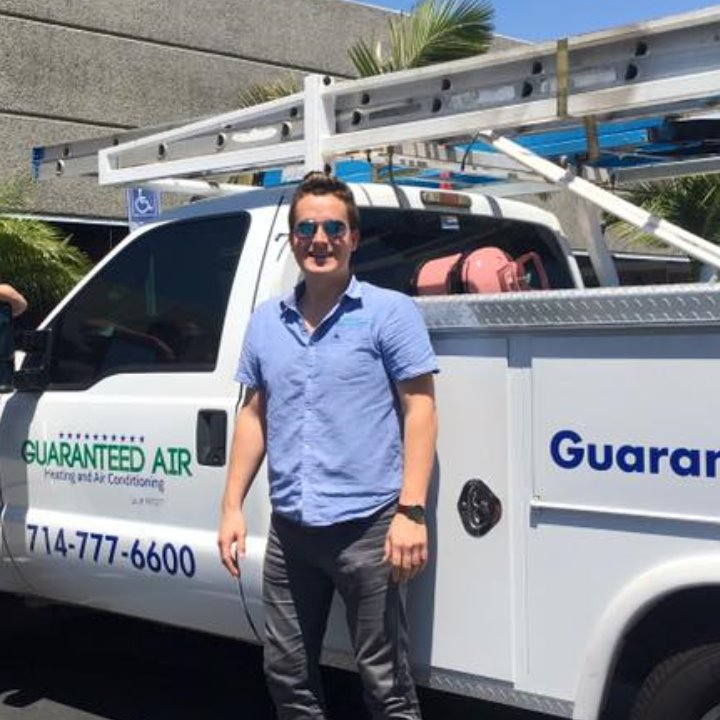 Eric
Eric works in the office in the afternoons to answer your calls and schedule appointments. Please call him anytime
Thank you for the amazing new system! The 2-stage furnace/AC with electronic air filter you recommended is awesome! So happy that we have a more comfortable, clean home, while saving energy and money!!!! Plus, it's something I can brag about to neighbors and friends ;-)

Thanks again for the top-notch service and great work!
Jake H., Homeowner, Yorba Linda

5 Star Yelp Review:
Excellent service, reliability, and price. The owner, Clase Simmons, is courteous and friendly. Obviously knows what his business is about. He did exactly what was needed and handled a big problem for us in a timely fashion. I would definitely use his services again.
Matt H., Fullerton


I have used Guaranteed Air for years and am very happy with the service. Clase is knowledgeable and honest, and I've recommended him multiple times to others. We use him in both our home and office buildings. Thanks Clase!
Ken M., Business Owner, Anaheim
You Can Always Give Something, Even If It Is Only Kindness...-
Anne Frank
Autism Speaks
If you've ever had us in your home or office, you know we wear puzzle piece patches to promote autism awareness on all of our uniforms. We have raised money, walked, and supported this cause for 9 years in honor of our son Caleb Albert and all those adults and children who are just as Ausome as he is
Stripes of A Warrior
These amazing ladies and their charity foundation Stripes of a
Warrior help fight cancer financially. The STRIPES represent the scars and hardships of the journey, but they don't define you, they're a reminder of the WARRIOR that you are. We are so honored and proud to be able to support every event they host.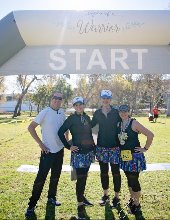 ABC Hopes
ABC Hopes' mission is to empower individuals with intellectual disabilities to contribute to society in a positive manner by giving them job opportunities that develop their social, physical, and educational skills. We love participating and sponsoring their cornhole tournaments and showing our love on 3:21 Day every year.

#wedomorethanair
We love to get involved in the community from sponsoring & handing out ribbons at local horse shows, coaching local youth running and track, to community events like Trunk or Treat. If you have a charity or event you'd like us to be a part of give us a call!